Introduction of Charity Board
Governance by volunteer citizens desiring to provide life-ability opportunities for their fellow citizens is the foundation for a civil society. The following introduces the citizens who have chosen to provide their time and expertise to energize the Sionito missions.

John Hamer
John Hamer is the Pastor of Community of Christ's downtown Toronto Congregation, established in 1891. The injustices
…
of under-housing and homelessness are felt everywhere but are especially evident in the city's heart. In accord with the church's mission of abolishing poverty and promoting peace and justice, John is committed to Sionito's successful community-building model as an effective way to address housing injustice in Canada systematically.
John Morgan
"Working with Sionito feels great because we provide housing for people who really need it, but what really grabs me is that
…
we intentionally work to foster a community for everyone who stays with us. That's where the tire meets the road." John Morgan has worked in business management for most of his career. He is an ordained lay minister with the Community of Christ, is currently Pastor of the Willow congregation and a youth minister. He has always had a passion for helping people wherever and whenever he can. He is a regular blood donor
with over 100 donations to date. He has been strongly connected with the Sionito group of Charities in various capacities for close to forty years.
Brian Shantz
As a Strategic Leader and Relationship Builder, I feel it is my civic responsibility to join with Sionito to provide housing for those unable to do so on their own. I am proud of our accomplishments thus far.
Shaun Withrow
Shaun Withrow works for TELUS, where he has enjoyed a 14-year career and is currently the manager of a large team of systems testers.
…
As the population of unhoused people grows, Shaun is proud and excited to be working with Sionito to contribute to a movement of ending the homelessness crisis by providing housing to our city's most in need and advocating for every person's rights to be housed.

Kerry Richards
Kerry Richards is the President of Canada East Mission for the Community of Christ Church, aligned with Sionito in its
…
mission to provide affordable housing since 1978. In my role and personal advocacy for the vulnerable, I recognize the uniqueness of the vision and expertise of Sionito to orchestrate partnerships that practically touch lives. Together we make a difference in the community.
Robert Terpstra
Robert Terpstra is a consultant and project manager working with some of Canada's largest financial institutions, government
…
agencies, retailers, and service providers. Robert fully supports Sionito's efforts to provide affordable housing and build inclusive communities. Robert lives in Toronto with his wife and two kids.
Dar Shepherdson
Dar Shepherdson is currently the Executive Director for Community of Christ Canadian Corp, formally a Budget Controller with
…
Honda of Canada Mfg. He has served as a Director and Chairman of Audit and Finance on the Georgian Bay General Hospital Board, currently a Director of both the Sionito and Zerin Boards.
Dar is engaged with Sionito in its mission to provide a home that is safe, healthy, and a welcoming community environment for those in our local communities who have been systematically disenfranchised, homeless, or without the support of family and friends. My goal is to ensure that good governance is practiced by the Sionito Charity so that the continuance of its programming and building projects can be sustained into the future, and is an example of how we can be genuinely engaged in actions that further the Mission to End Poverty and Suffering with-in our own community.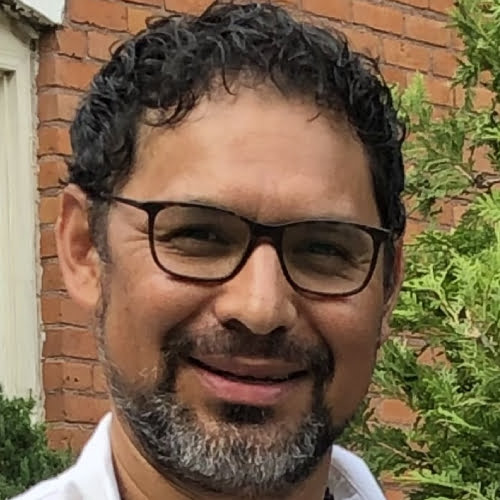 Alfredo Zelaya
A passionate community builder. Over the past 30 years, Alfredo has served as a Principal of a private school, a
…
full-time Ordained Minister, a Personal Care Worker with developmentally delayed adults, and as the Inter-school Sports Director for a group of private elementary schools. Alfredo co-founded Community Place+. This intergenerational program is designed to bring a community-building experience to those individuals looking for deep and meaningful connections.
Using his native language, Spanish, Alfredo has volunteered with World Accord as a translator and group leader for Honduras, Guatemala, and El Salvador projects. His first love, however, has been directing youth camps for the past 30 years.
Sionito's focus and strategic plan to build community with the most marginalized citizens in the city is a natural extension of his community-building ventures.
Alfredo's personal motto is "Get busy living…."