Bryce Taylor
Bryce A Taylor, the founder of the community housing projects located in Toronto known as the Sionito Group of Charities, has used this experience base
…
to develop a 'replicable' business enterprise partnered with a non-profit mission policy framework. He is a self-described social entrepreneur interested in affirming 'the more civil society.' Mr. Taylor contracts his services through his company, Tiomara Management and Development Ltd. Mr. Taylor is a Registered Social Worker holding a Master's of Social Work degree from the University of Toronto combined with completing post graduate doctoral studies (DSW) up to the thesis level. In the Social Work profession, his interest has been within its community development theory and practice framework.
Mr. Taylor is also an ordained minister, having spent a decade in full-time ministry early in his career with the Community of Christ. He is a student of progressive religious and secular thought. Combined with this was a sabbatical travelling year in which he 'existentially' proved the world to be round at the place where the 401 and Hwy 6 intersect in Ontario. More importantly, his expansive geographical explorations left him with the impression that he could never take for granted that Canada was a distinguished country amidst a global expanse of disadvantaged populations. The relief of impoverishment and the growth of economic equity using a citizen development framework became one of his two career aspirations. Bryce has been the honoured recipient of many citations for his diverse community service work throughout his career, including receiving the Governor-General of Canada Commemorative Medal.
More specifically, presently, Mr. Taylor is involved in the development of the Sionito Model for developing social housing projects within the non-profit sector of the economy. Governments cannot do it all. The Sionito Model affirms that a housing-centric and housing-first framework is the singular foundation that is now missing in an overly multifarious social policy environment. The 'more civil society' will emerge when governments at all levels begin to encourage their citizens to create a 'more entrepreneurial culture' across all three sectors of Canadian society:
i) business entrepreneurship – the enterprise zeal of the private sector, (vision)
ii) social entrepreneurship – the mission passion of the charitable sector (empathy and dignity)
iii) government entrepreneurship – the legislative and administrative imperative for effective social policy (justice and equity).
When citizens helping citizens becomes more normative across all three sectors of our economy, the 'more civil society' will emerge.
More information on the Sionito Model is available at sionito.ca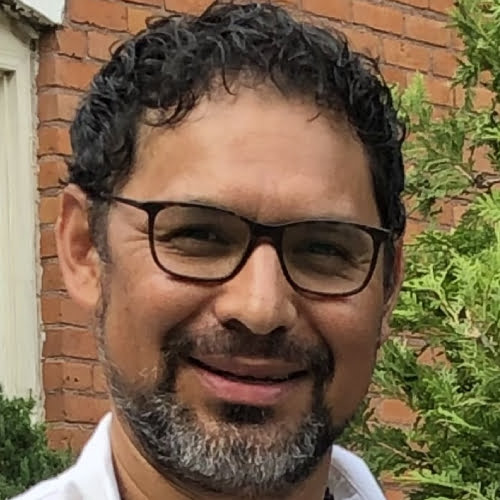 Alfredo Zelaya
A passionate community builder. Over the past 30 years, Alfredo has served as a Principal of a private school, a
…
full-time Ordained Minister, a Personal Care Worker with developmentally delayed adults, and as the Inter-school Sports Director for a group of private elementary schools. Alfredo co-founded Community Place+. This is an intergenerational program designed to bring a community-building experience to those individuals looking for deep and meaningful connections.
Using his native language, Spanish, Alfredo has volunteered with World Accord as a translator and group leader for Honduras, Guatemala, and El Salvador projects. His first love, however, has been directing youth camps for the past 30 years.
Sionito's focus and strategic plan to build community with the most marginalized citizens in the city is a natural extension of his community-building ventures.
Alfredo's personal motto is "Get busy living…."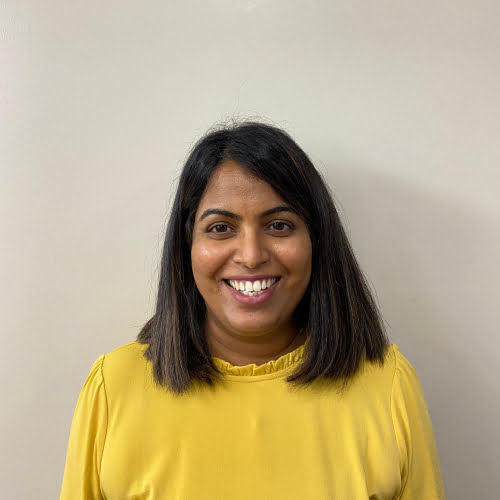 Jayalata Shetty
As a graduate of Mumbai University, Jayalata received her Bachelor of Commerce that is equivalent to a Business Accounting certificate in Canada. She lived and worked in
…
Dubai as an Accountant for seven years for an Electromechanical Company. Upon moving to Canada in 2009, Jayalata completed her property management certificate and has an OLCM (Ontario Licensed Condominium Manager) license. She has worked as an accountant with property management companies for more than 12 years and has specialized her skills of accounting in preparing financial reports, analysis, budgets and audit documents for residential, rental, commercial & subsidized units. Jaya is very passionate about her career and loves working with seniors who are challenged by mental health issues. In her leisure time, Jaya enjoys travelling, cooking and spending time with her family.
Mojdeh Fard
After immigrating to Canada a few years ago, Mojdeh studied Social Work at Centennial College and York University. Since then, she has worked in different fields of
…
social work, serving marginalized demographics, including refugees, newcomers, homeless individuals and families. Mojdeh is passionate about helping seniors and creating a sense of community to feel connected and supported. She joined the BMR team in September 2020 and is working on the frontlines, helping the residents with all their daily needs. Mojdeh loves to meet new people from diverse backgrounds and hear their stories.
Alvaro Vidal
Alvaro Vidal's story with Sionito began in 1978 when he moved in as a tenant in the Bathurst St building. When the St. Clair Ave project was underway in
…
1981, Alvaro's father (also named Alvaro) and several other new immigrants of the community assisted in the internal demolition and building of the apartments. In 1982 his parents accepted the position of Property Managers building a community within the apartments and being a leader in the Hispanic clubs and other activities of the surrounding community. His father passed away in 1999, and to celebrate a life well-lived, the building was renamed the Alvaro S. Vidal Apartments.
At that time, Alvaro took over the role and responsibility of managing the property and supporting the tenants directly by relating positively to them and indirectly by introducing them to support agencies in the community. He excels in this position because of the many contacts he maintains with agency support workers. Alvaro not only administers this and another property owned by the same charity around the corner; he lives in the building itself. Alvaro's personal life has deep roots with the St. Clair Avenue West apartments. His parents adopted a 3 day old baby who was abandoned at the building and simply was accepted into the family and remains a part of his family today. He has raised his two sons in the buildings. He met his wife of 30+ years, and she became part of the building's community. They continue to be vocal advocates for the neighbourhood, meeting with tenants, neighbouring businesses and local politicians advocating to improve the resources available to low-income tenants in this gentrified neighbourhood of Toronto.